Team Building | Incentive | Adults | Kids | Bachelor parties | Summer/Winter camps | Schools
Play Switzerland's

BEST GAME EVER!
Thanks to the Giant Bubbles, you will be able to enjoy body-checking your friends at full speed, making them roll and bounce while laughing at the same time, and all that totally safely!
Bubble Football is a totally crazy sport that can be played by both kids (+7) and adults. It requires no specific football skills, players just need to be wearing sneakers and to be ready to laugh without interruption. The hard part is just to keep your feet on the ground while dodging your opponent's assaults.
Swiss Bubble Football organizes Bubble Football events all over Switzerland. Games can be played all year indoor or outdoor on the grass and even snow! Birthdays, Team-Building, Bachelor parties, or just to have some fun with your friends, there is always a reason to play the craziest game ever invented!
HOW IT WORKS?
WANT TO PLAY? 
EASY AS 1, 2, 3!

Get all the information on the website about our events. Bubble Football is becoming more and more popular in Switzerland. Come discover why and live the experience!

Fill Our Form to request more information or let us know about your project. You can count on us to help you organize the best event or surprise, we're experts in entertaining groups of any size and people.

Sit back, relax, and let Swiss Bubble Football bring the fun to you! When you arrive we are all ready to play! An official referee and an assistant will be on time to welcome you and provide you an experience you will never forget!
SOUNDS EASY? IT IS! BOOK YOUR EVENT TODAY SO THAT YOU CAN
START RUNNING, BUMPING
AND LAUGHING 🙂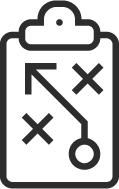 WE QUICKLY NOTICED A LOT OF PLAYERS TEND TO FORGET
THERE IS A SOCCER BALL AS IT IS SO MUCH FUN TO BUMP EVERYBODY ELSE
SO WE THOUGHT OF A FEW OTHER

GAMES YOU WILL LOVE TO TRY!

BUBBLE FOOTBALL
4 players on each team try to score
the most goals with a soccer ball.

DEFEND THE KING
This game requires a bit of strategy. Take the enemy king and his guards down but keep your king up on his feet!

BUBBLE WARS
Imagine that you are Mel Gibson in the Braveheart 1995 movie, leading your army to an epic battle! One side has to be stronger to win the battle.

THE ENRAGED BUBBLE
One giant and very mean bubble starts the game in the middle of the field. All the other players starts at one end of the field. Objective: Players must reach the other side of the field without getting knock down. If a player gets knocked down, he gets enraged and joins the middle, and so on until all bubbles are contaminated.